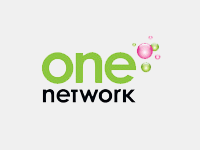 The One Network was the UK's biggest commercial radio network (now Capital FM) Format: CHR
One Network. One FX package.
Sound design and music production
We supplied GCap Media's The One Network with a massive custom package of production effects, sound design elements and beds. New audio imaging containing the package is now rolling out to all 42 stations of The One Network. GCap Imaging Producer Adam Burgess said "We needed something to take the sound of The One Network to the next level... noise fusion delivered exactly what we needed. This package is simply sublime". The demo contains imaging produced by Adam and the team at GCap HQ, using the effects, elements and beds created by us.
These FX are now available for worldwide syndication -
contact us
for details.